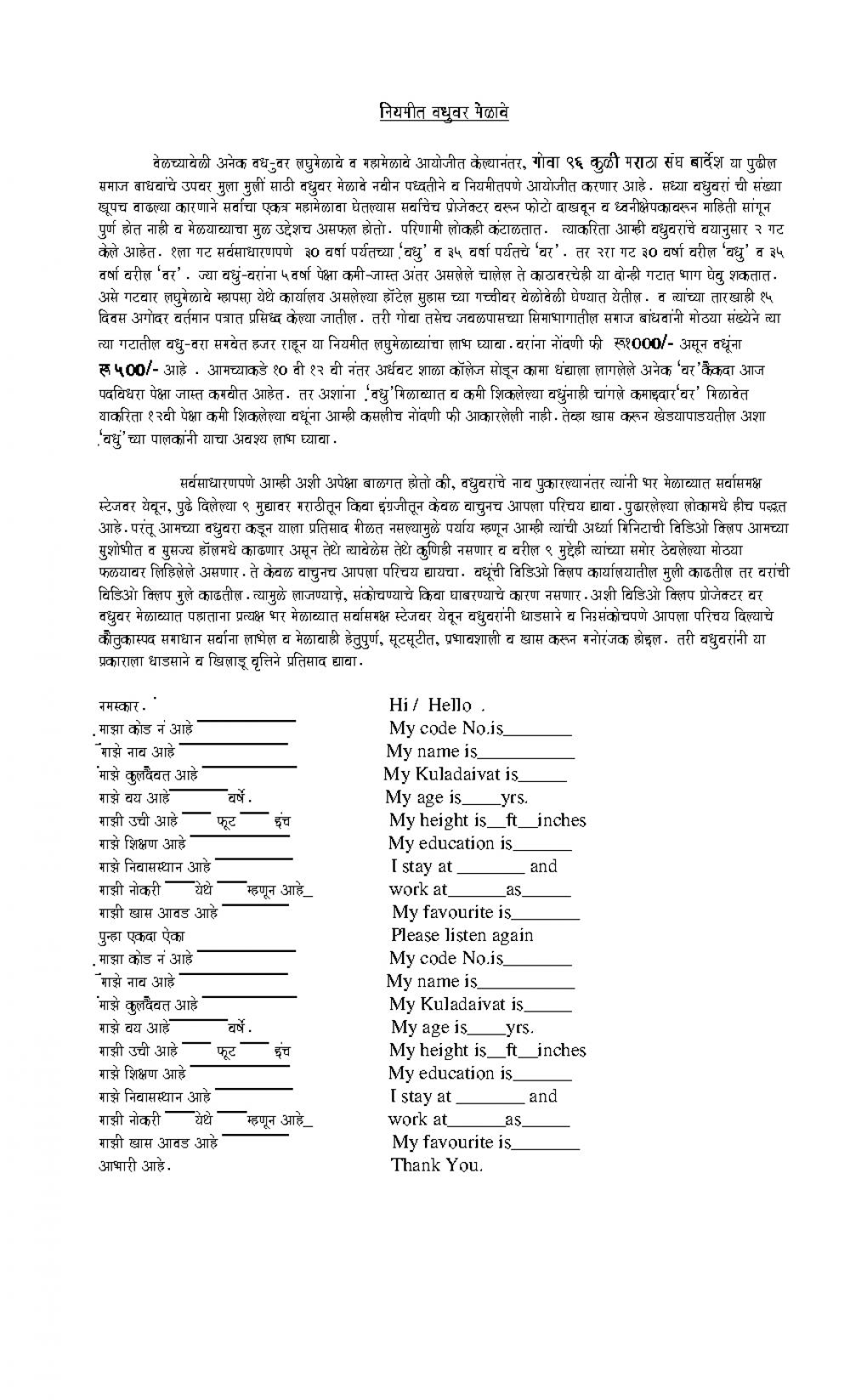 Primary selection
(click image to see full screen)
Under the images, are written the brides code Number, last name, educational qualifications and their year of birth. B/grooms can select the suitable brides on primary basis and their details can be seen in the list underneath by search method (Ctrl+F). After selection of maximum 10 suitably matching brides at a time, their code numbers are to be informed to this office so that they will be uploaded on the website against the code number of that particular B/groom. The brides then can see as to who has preferred them and if they equally like, they can inform us and only then we can make their contact. In case any B/groom having not been selected by any bride, we can propose him, from our side on phone in his prisence to the suitably matching brides of his choice but as per minimum expectation of the brides.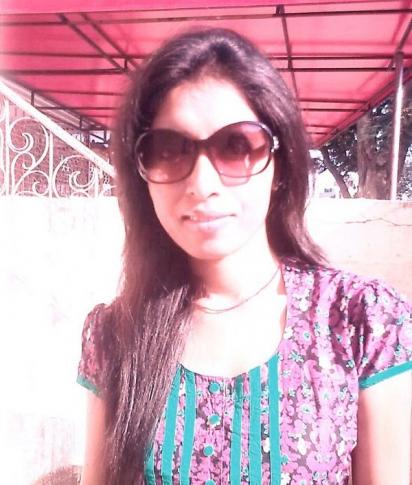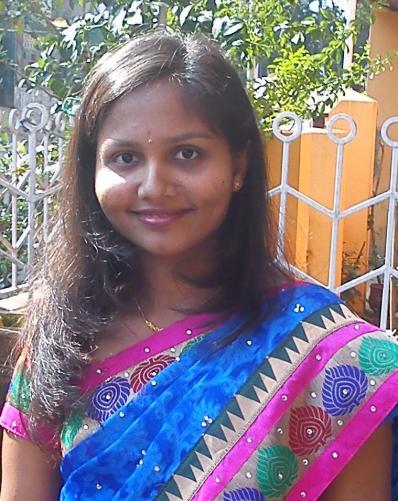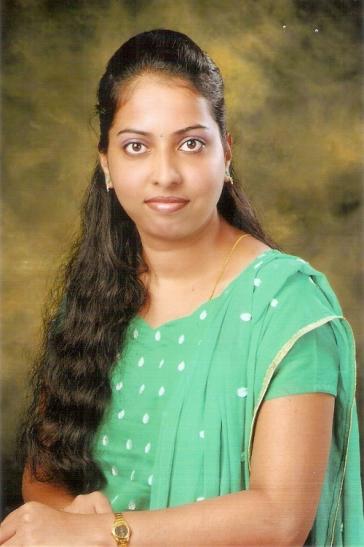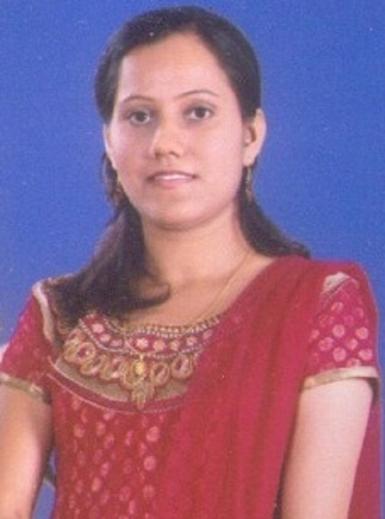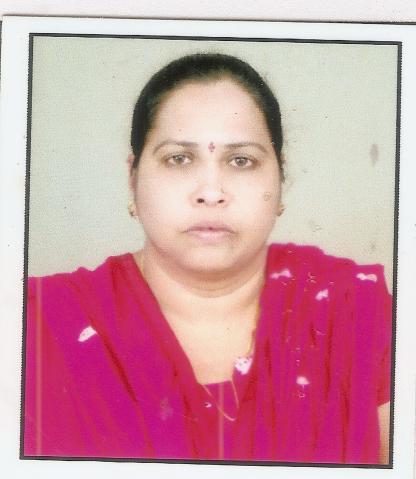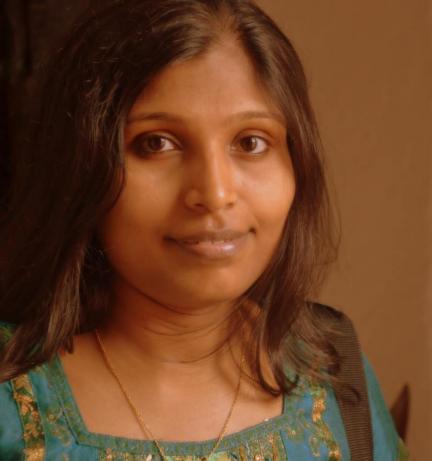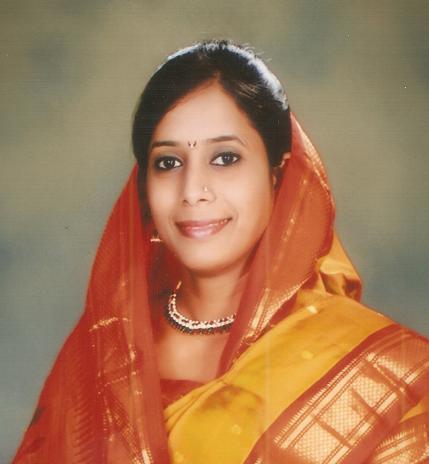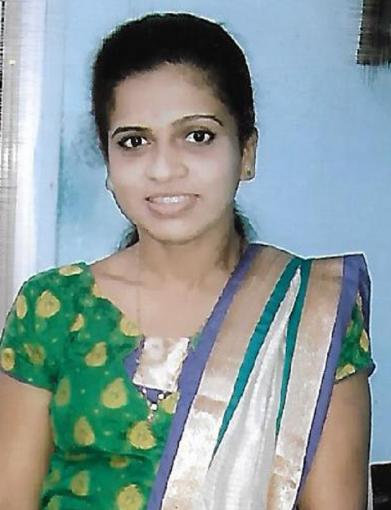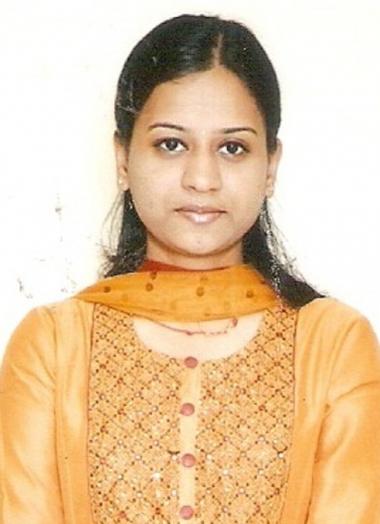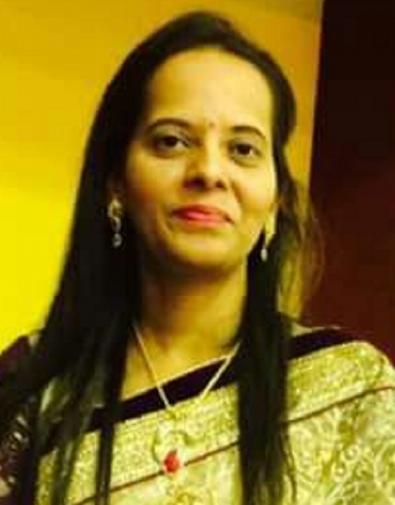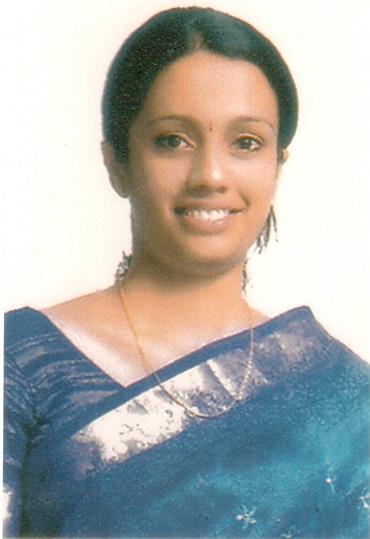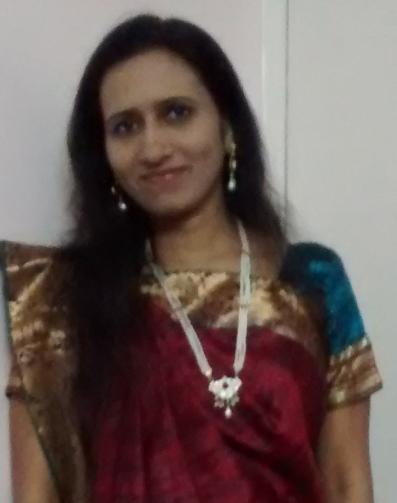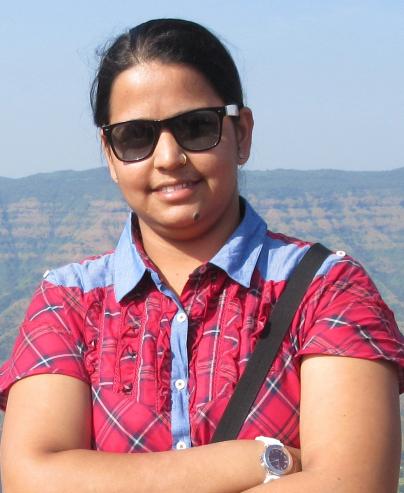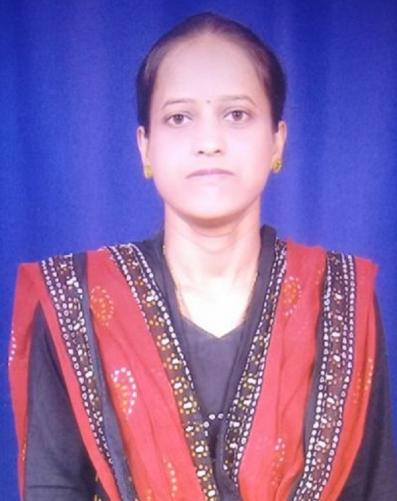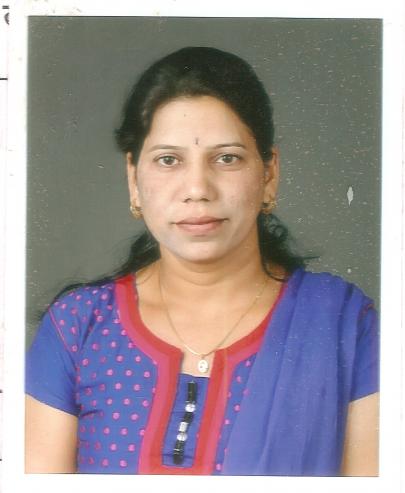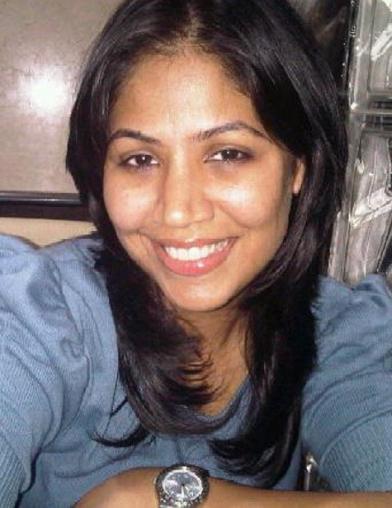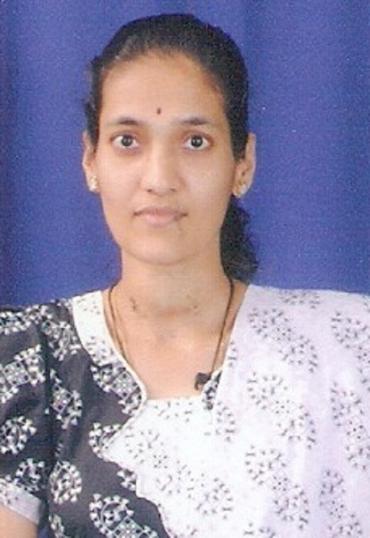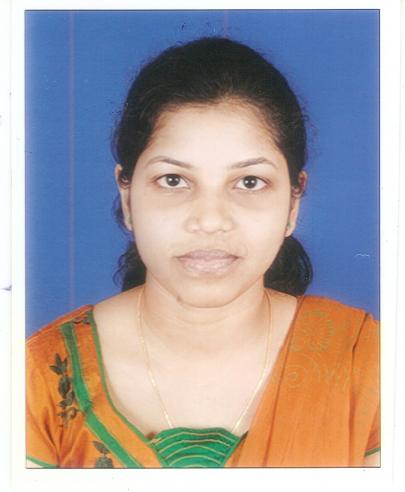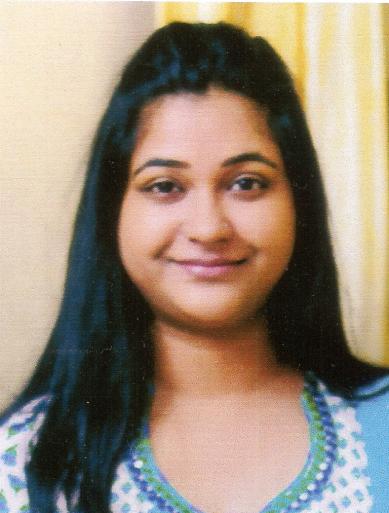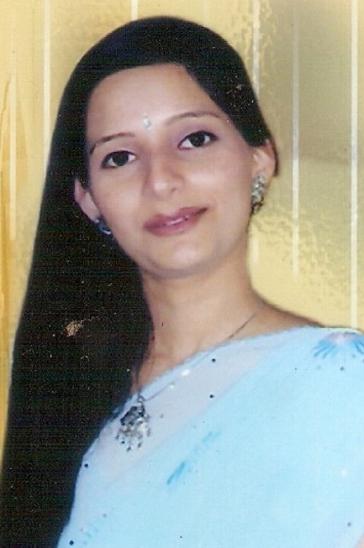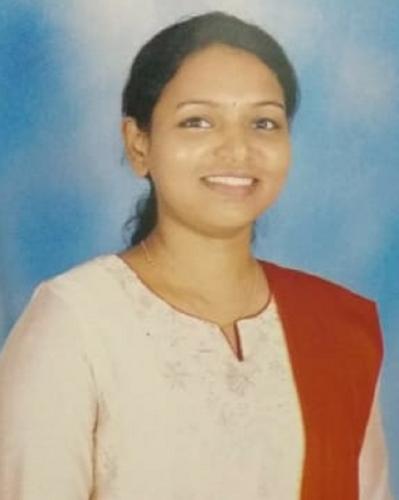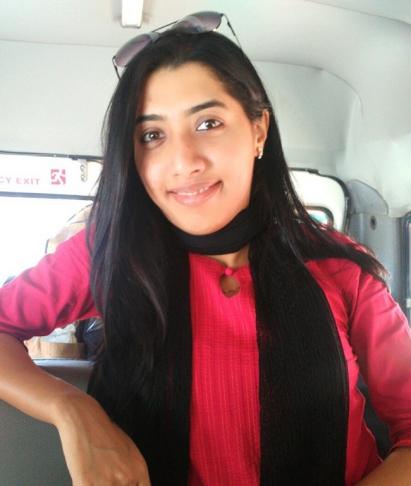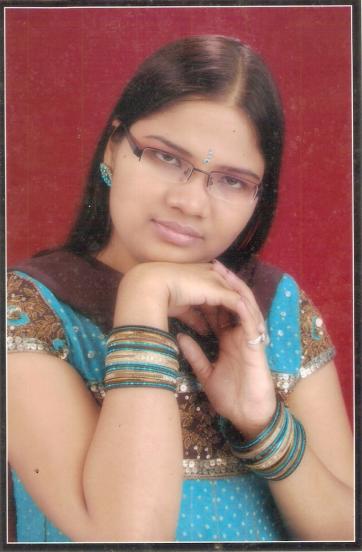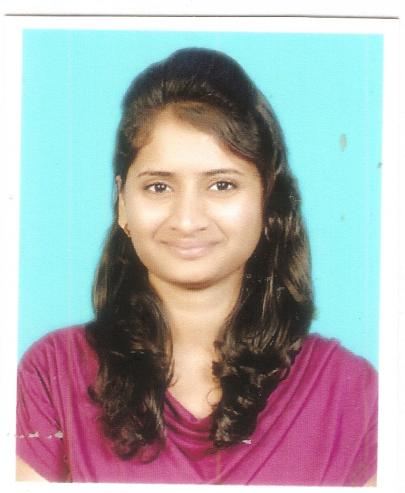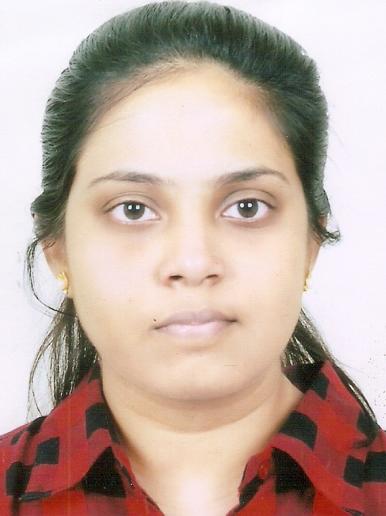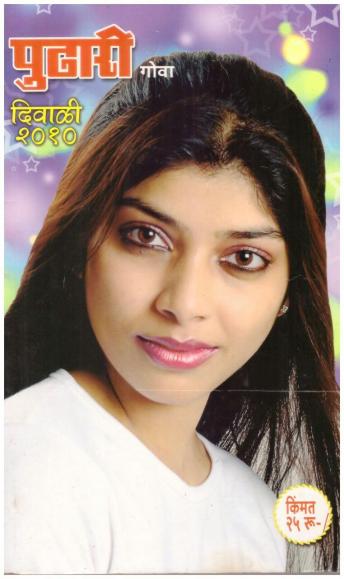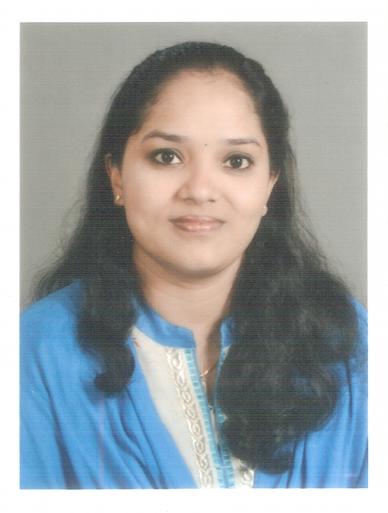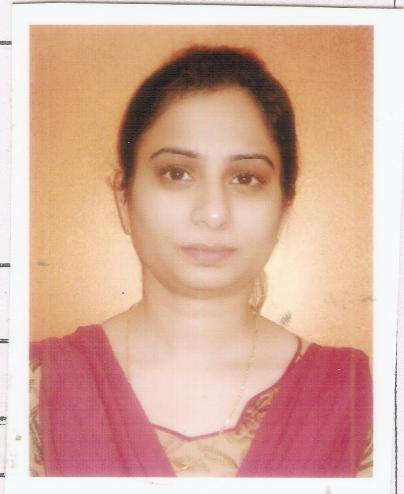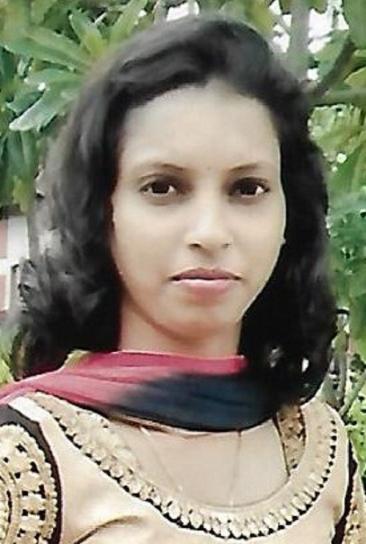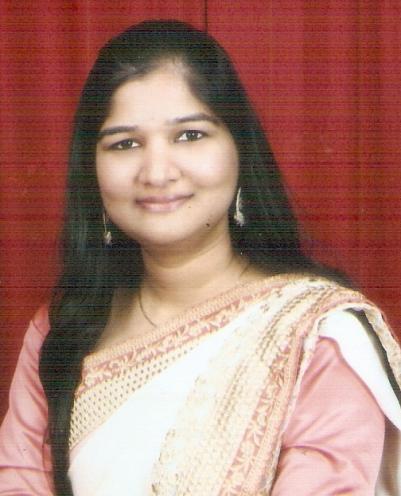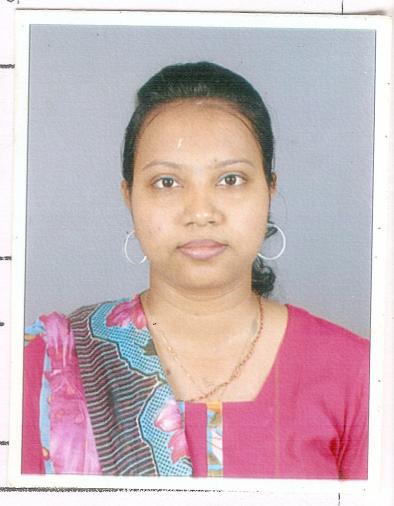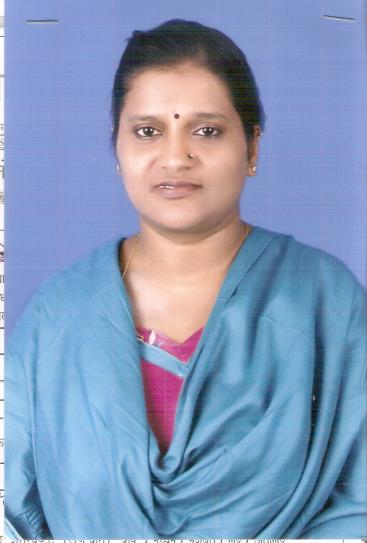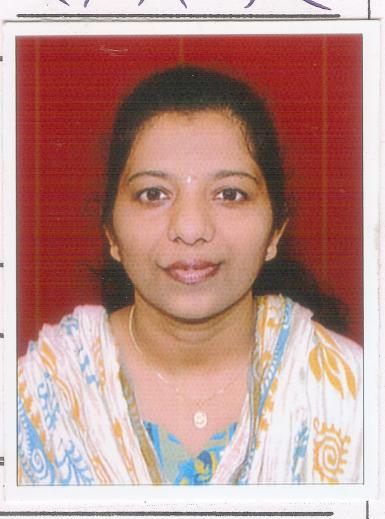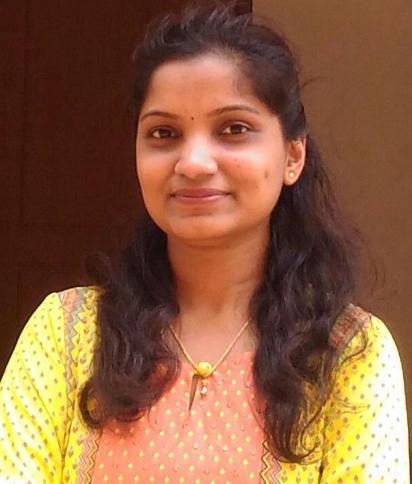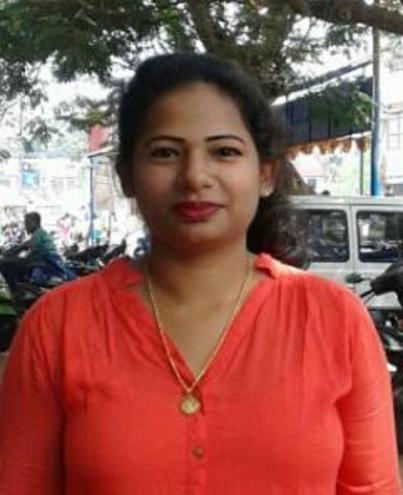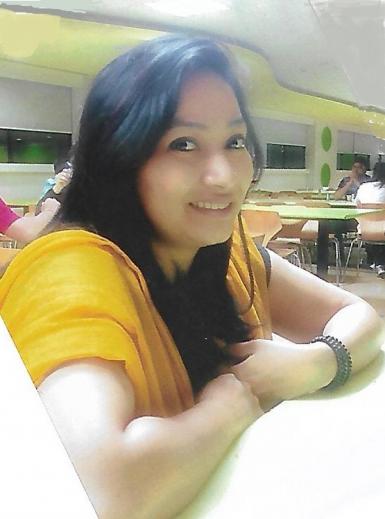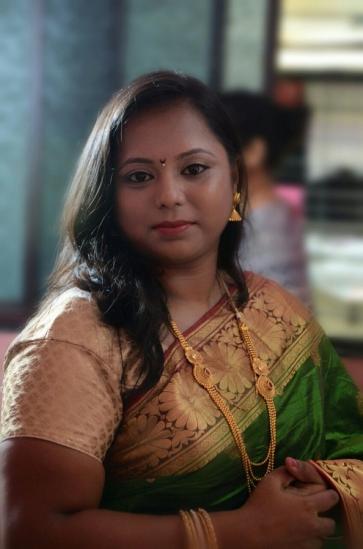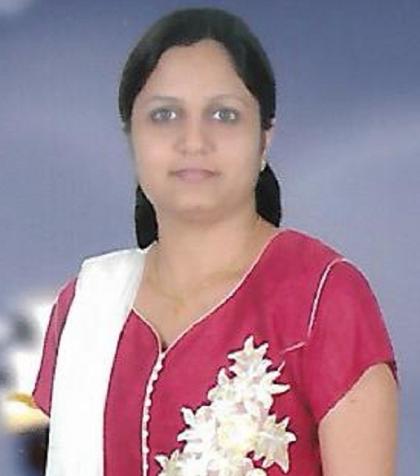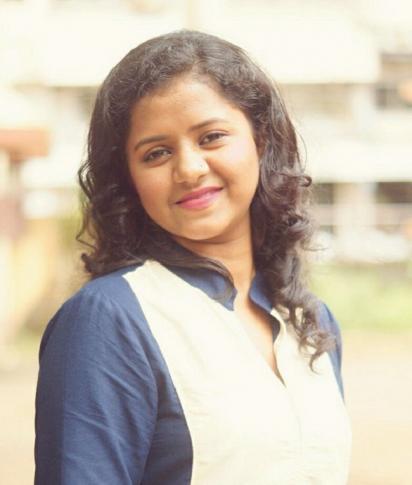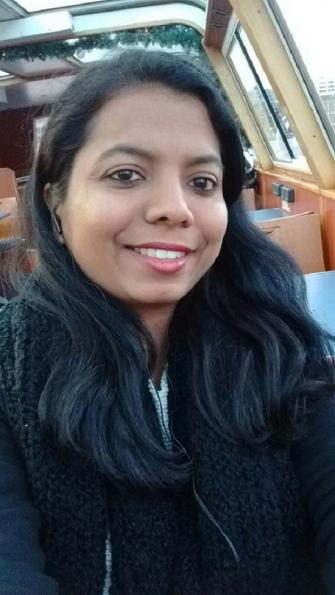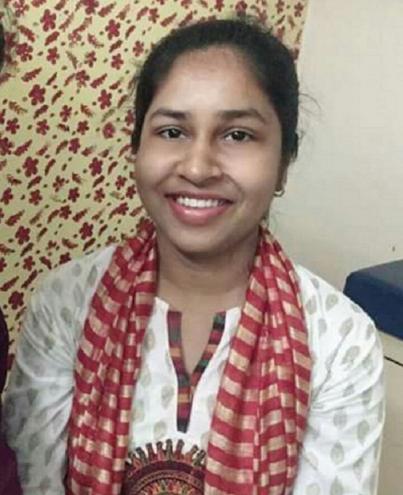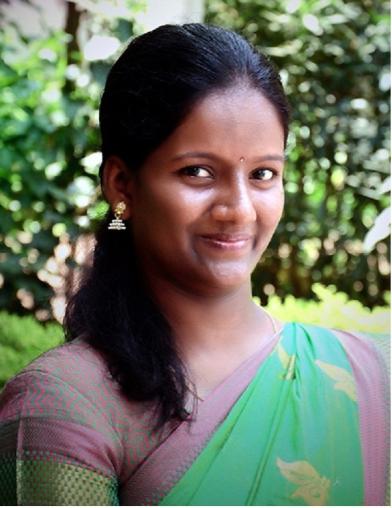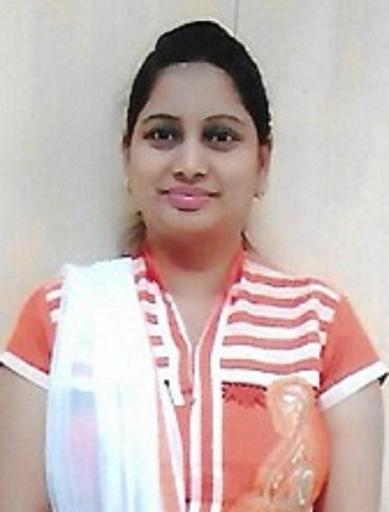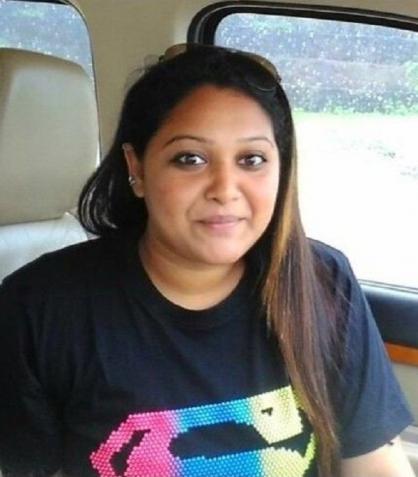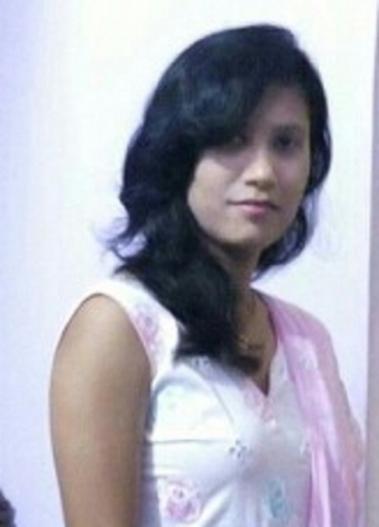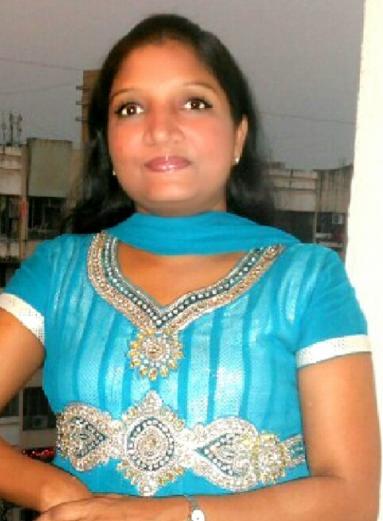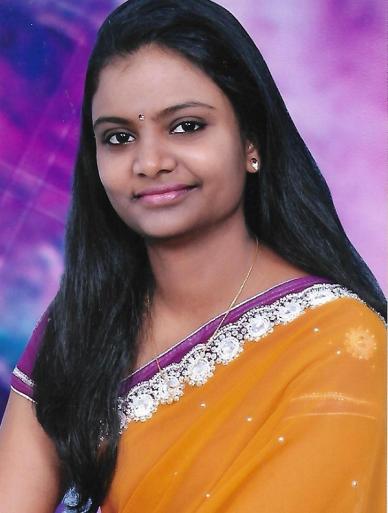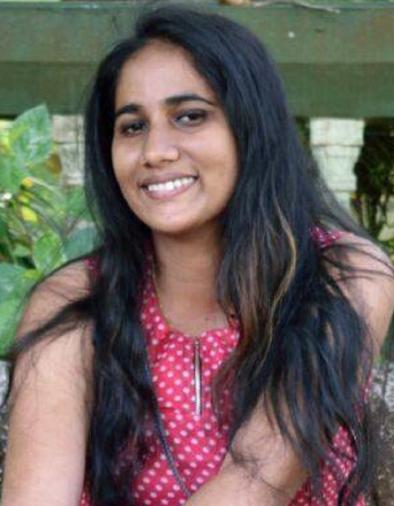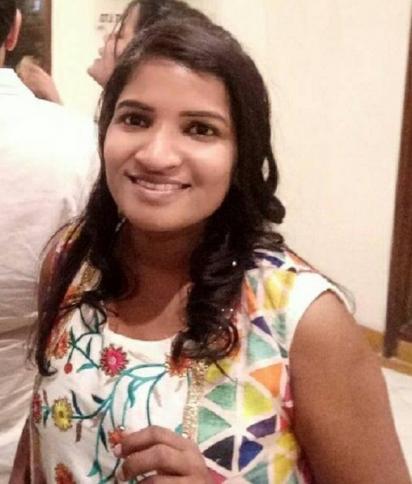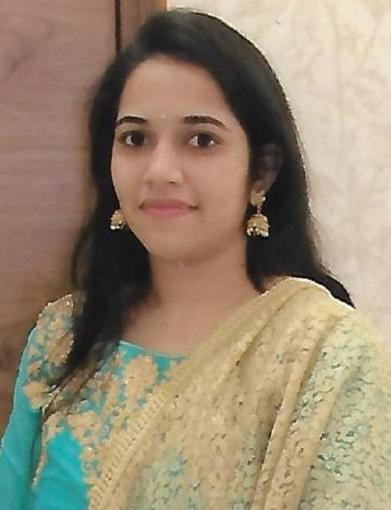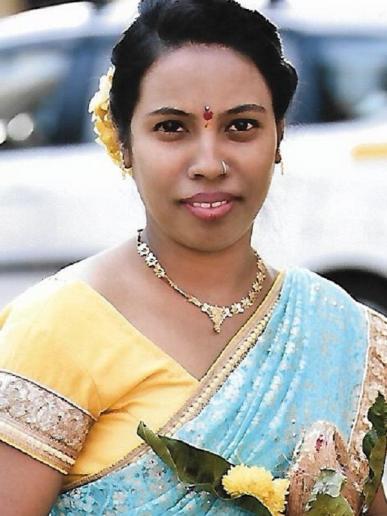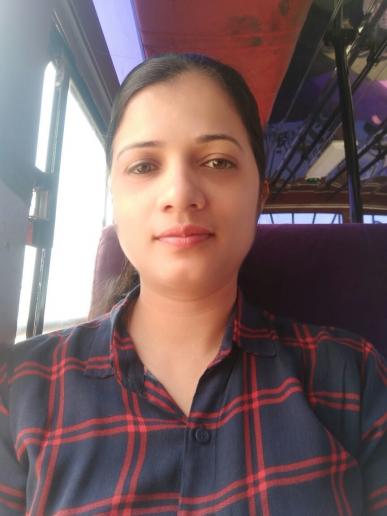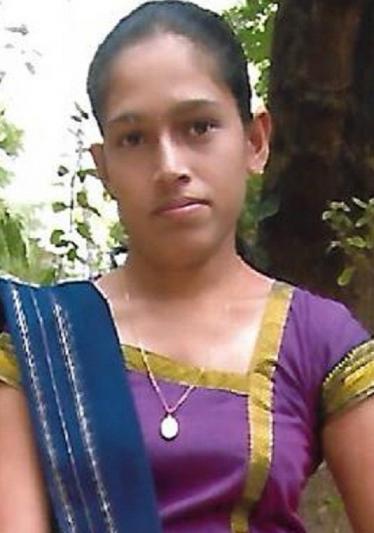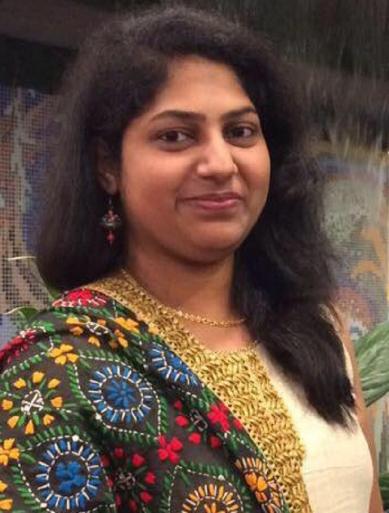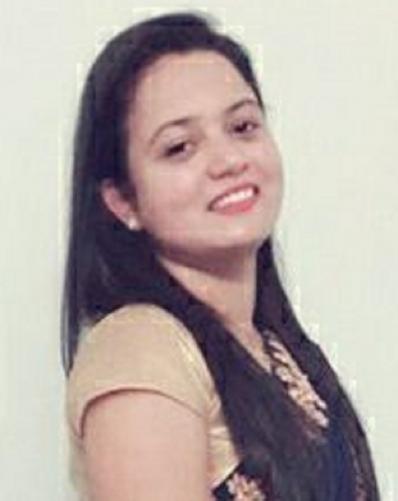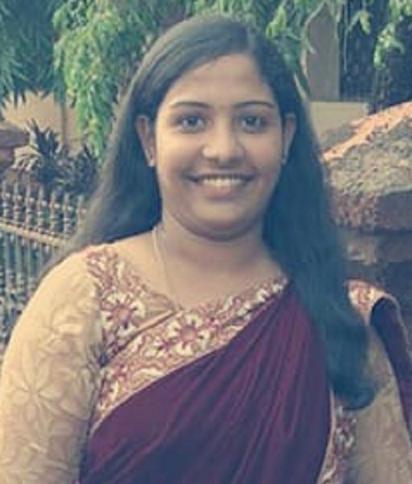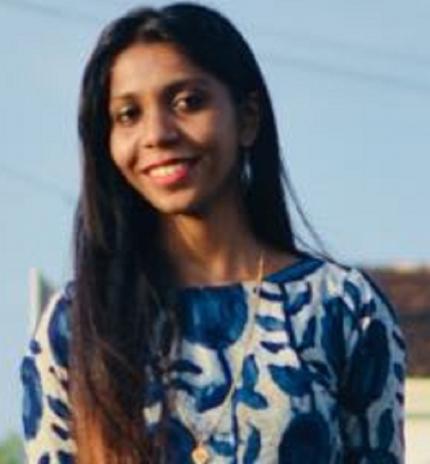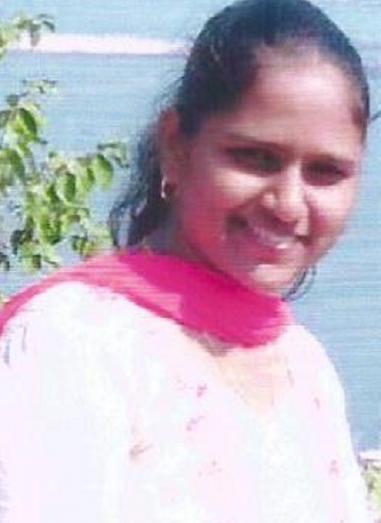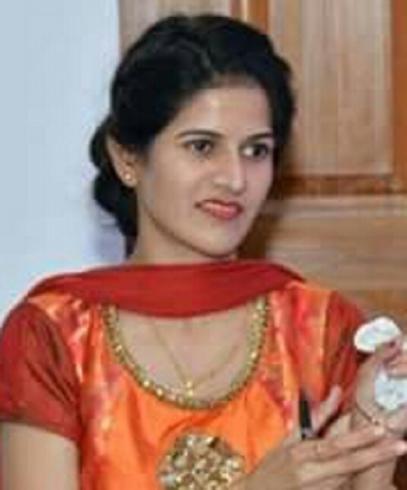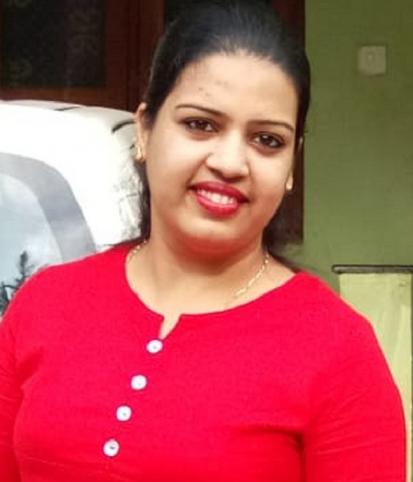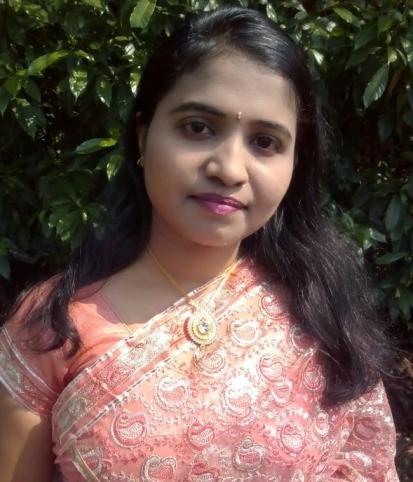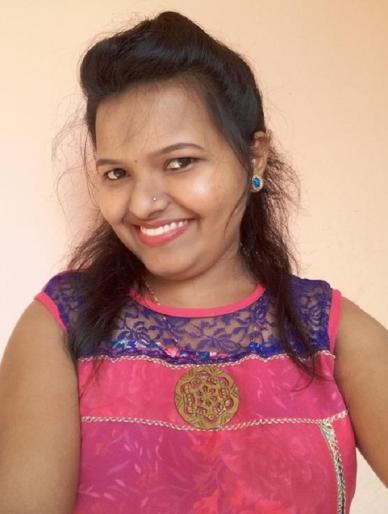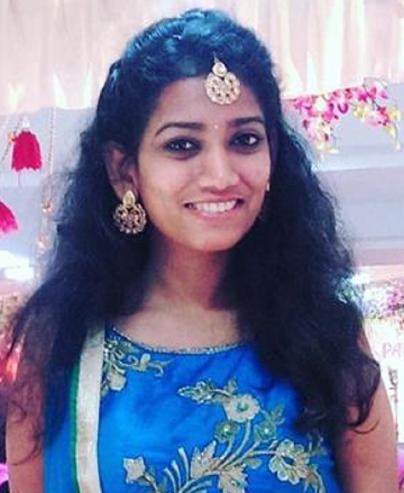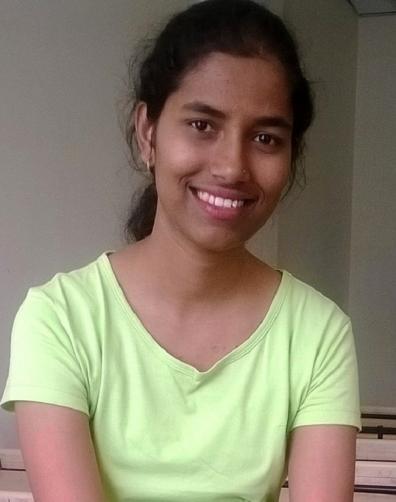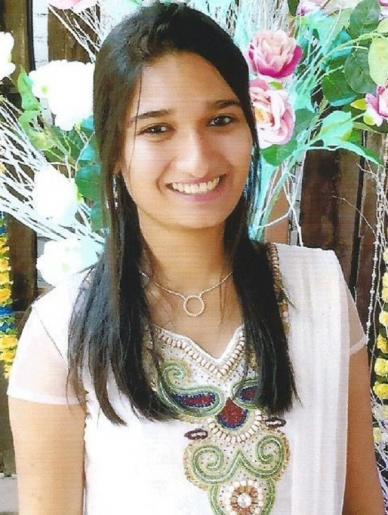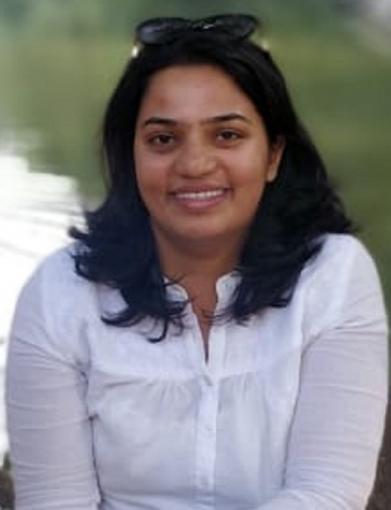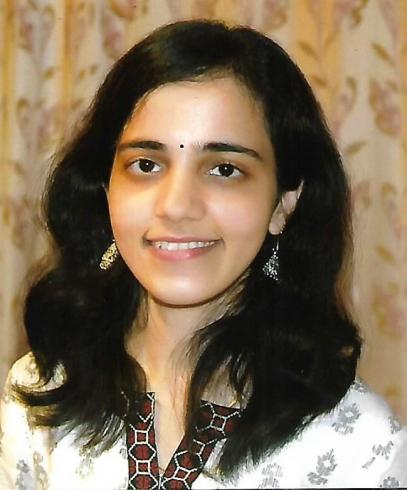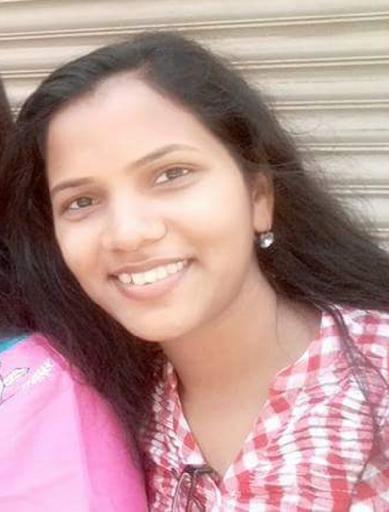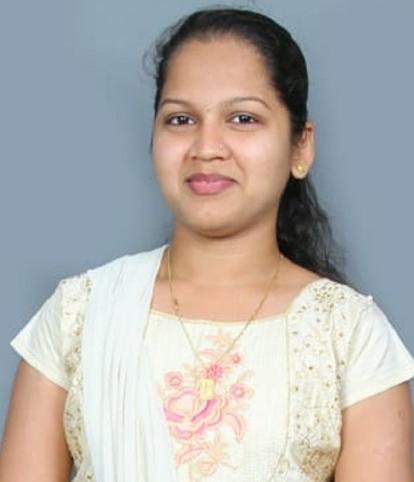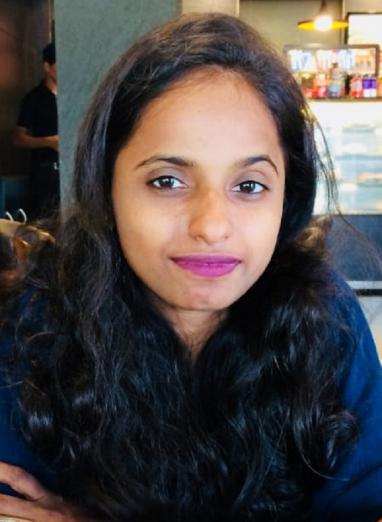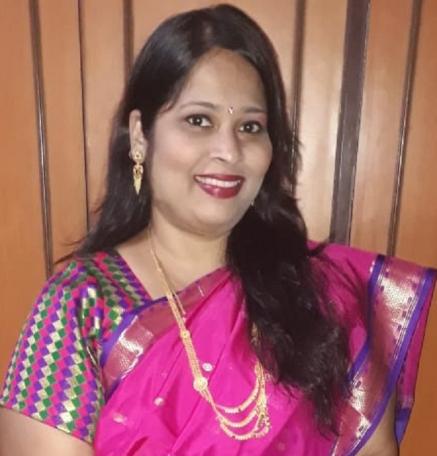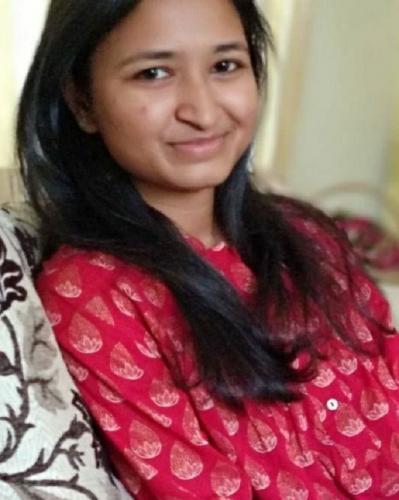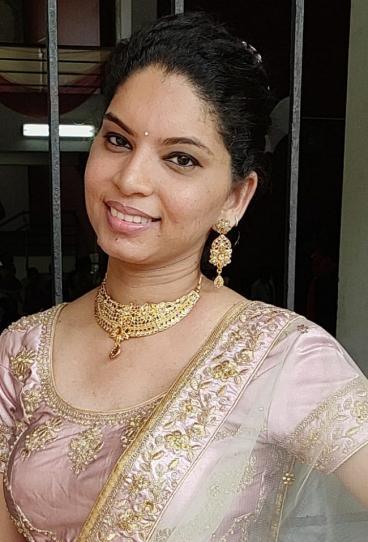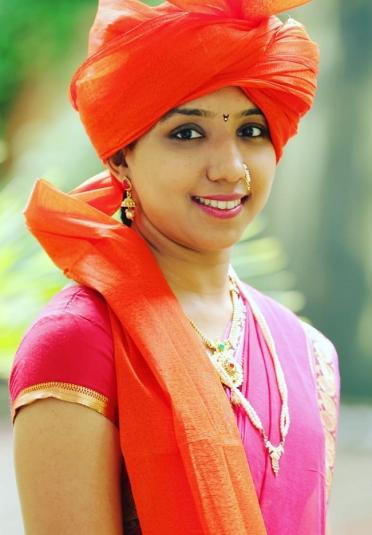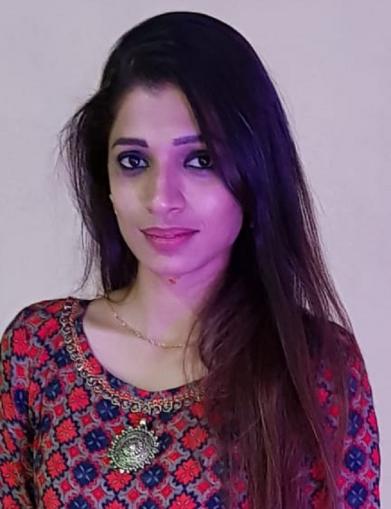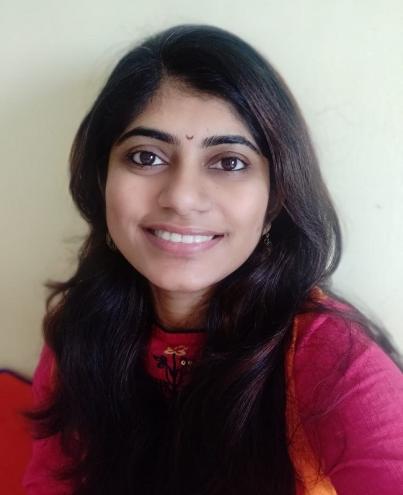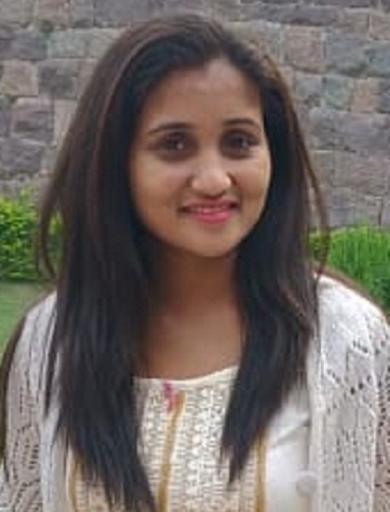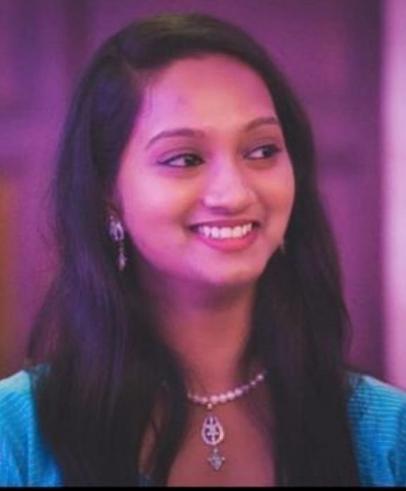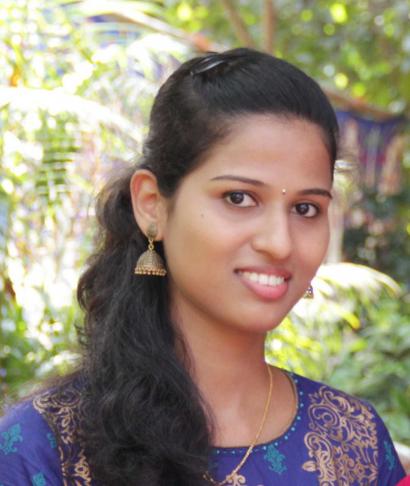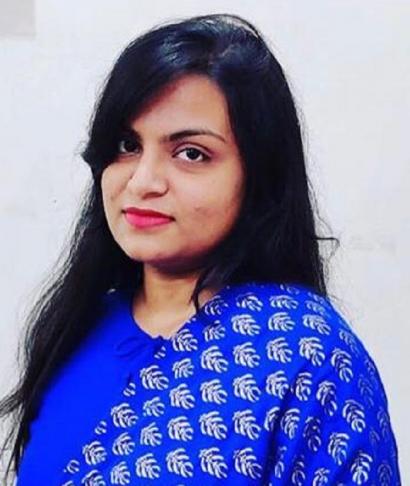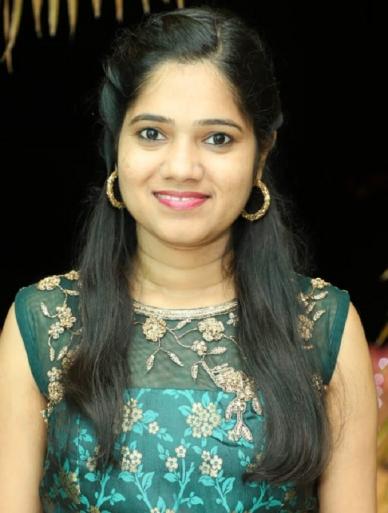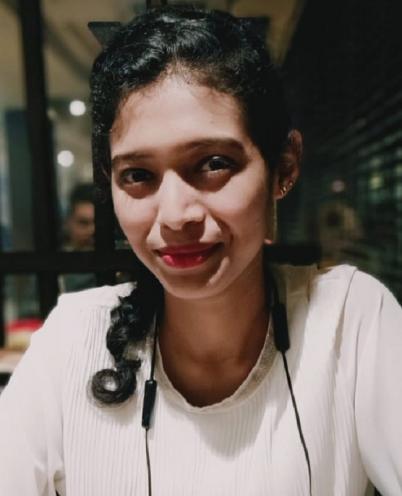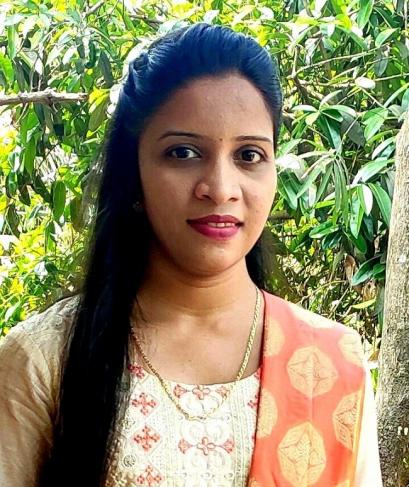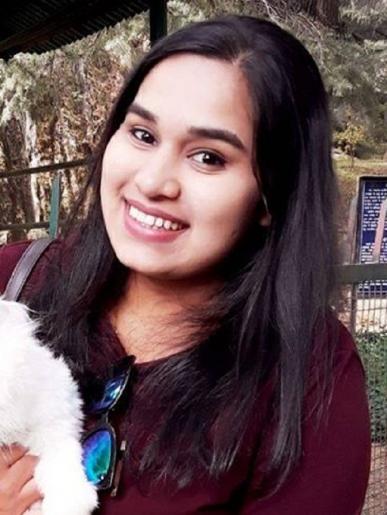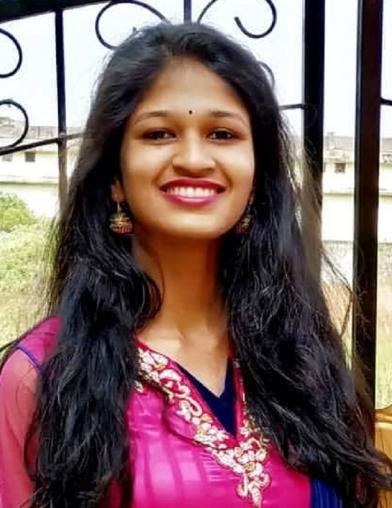 LADIES FOR SECOND MARRIAGE
(Click image to see full size)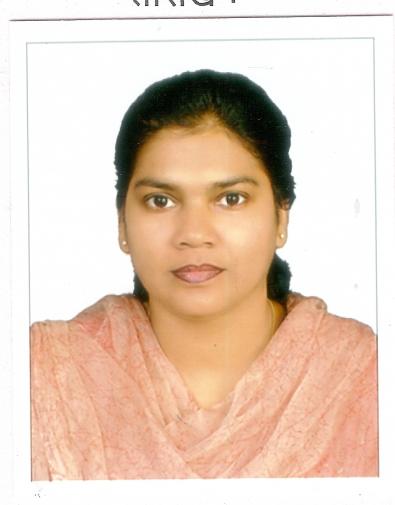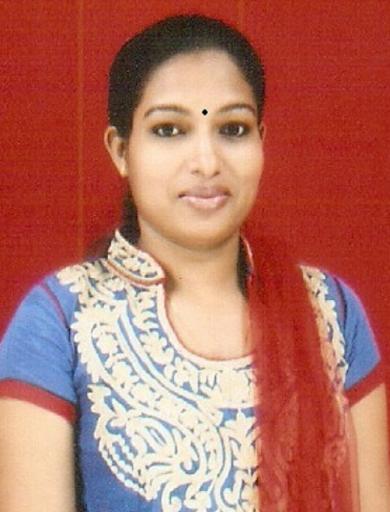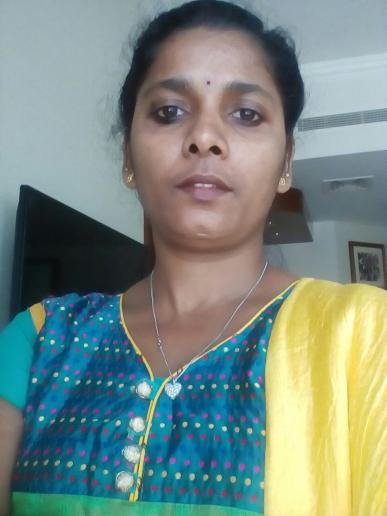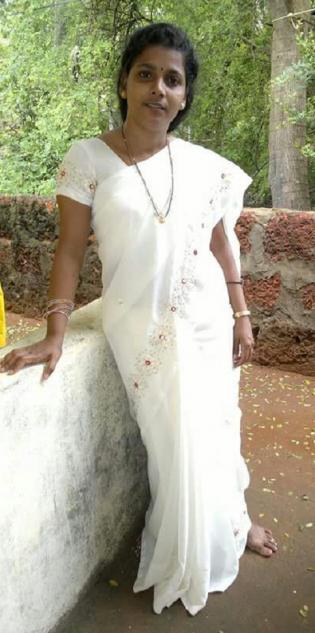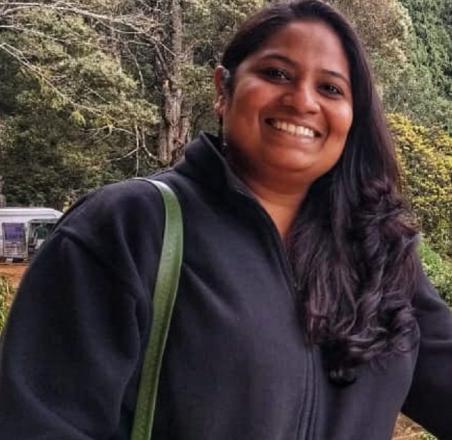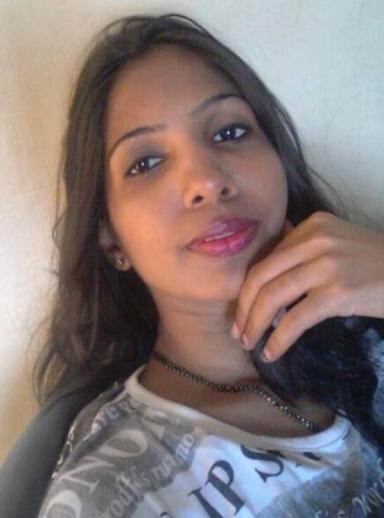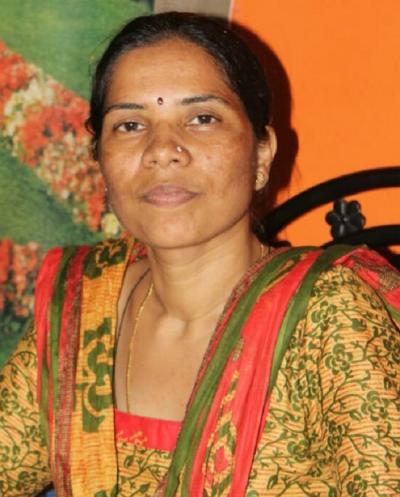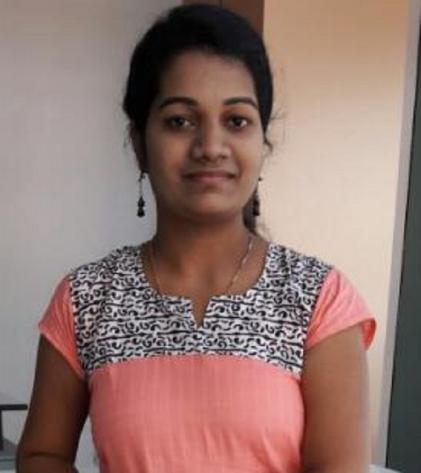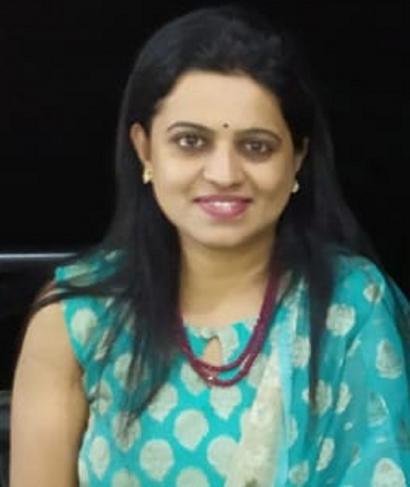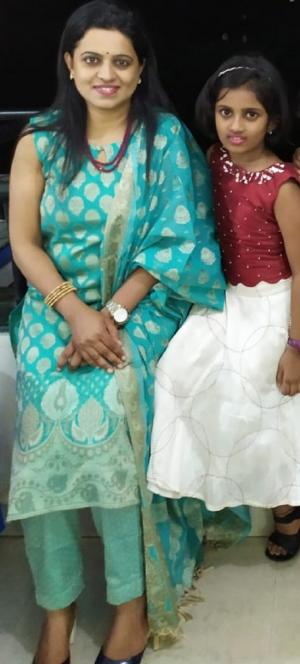 List of Brides with their biodata
To see biodata of particular Bride, hold control button and type F and write the code number of that particular Bride in a box appeared in either right hand top corner or left hand bottom corner. The code number of that Bride will get highlightened in colour in the first column of the list. Whearas for android phone users, they will have to search manually by scrolling the list vertically.
1st Pg. Kindly inform us timely for correcting and updating data, to serve you better for achieving your target. Visit our office for further help. Do inform us after your engagement. Note: G=Girls, D=Diversee, W=Widow, A=Annulled,

Code

No.

Last

Name

Kuladaivat

Maternal and

In-law relatives

B'th

yr.

Ht.

Ft.

Wt

Kg

Comple

xion

Overall

built

Educational

Qualification

Work

in

Place

Post

Held

G285

Naik

Mauli

Parab,Desai,Parsekar

89

5.3

40

Fair

Medm

M.Sc.(IT)

M.N.C

M'Bai

Software Engineer

G286

Desai

Shantadurga

Naik,Parab,Lele

86

5.4

55

wheatish

Medm

M.Tech(Comp-IIT)

M.N.C

Pune

Software Developer

G267

Sawant

Majagi, Mauli

Naik

92

5.2

58

Wheatish

Strong

M.Com

Govt.

N.Goa

Lecturer

G247

Raut

Bhumika

Gawas, Desai

84

5.4

50

Fair

Medm

L.L.B.(Hon)

Pvt

N.Goa

Practising Lawyer

G199

Naik

MhalsaNarayni

Desai, Naik

86

5.3

48

Fair

Slim

M.Com.M.B.A.persB.Ed

Pvt.

S.Goa

Clerk

G006

Talawnekar

Mauli

Parab,Shetgaokar

83

4.11

50

vheatish

Medm

B.A.M.S.

Govt

N.Goa

Prof. Doctor

G266

Parab

Mauli

Malik, Toraskar

91

5.2

45

wheatish

Slim

M.Sc.(Chem)

Govt.

N.Goa

Asst. Professor

G257

Dhawaskar

Kulmaya

Raut, Parab, Naik

87

5.5

54

Fair

Medm

B.Com.

Govt.

N.Goa

P. Constable

G249

Jadhav

Jyotiba

Gore, Deshmukh

90

5.4

55

Brownish

Medm

M.Com.

M.N.C.

S.Goa

Accounts associate

G010

Bhagat

Mallikarjun

Desai

85

5.5

58

wheatish

Medm

B.Sc.(Agr.)

Govt

S.Goa

Assistant Acctt.

G011

Gawas

SateriMahalax

Parab,Desai,

82

5.2

fair

Stout

B.Sc.,M.A.,B.Ed.

Govt

N.Goa

Teacher.

G304

Malik

SateriBrabhani

Gawas, Baikar

91

5.3

52

Fair

Medm

M.Sc.,B.Ed.

Pvt

N.Goa

Teacher

G013

Gawas

Tuljabhavani

Nibare

74

5

fair

stout

Up to B.Com.

G251

Sawant

Vetal

Porob, Talekar

89

5.6

72

wheatish

Medm

M.C.A.

M.N.C.

N.Goa

Software developer

G200

Degvekar

Thapeshwar

Naik,Parab,Sawant

86

5.2

60

wheatish

Medm

M.C.A.

MNC

Pune

Module Leader

G294d

Naik

Kulpurush

Parab, Gawas, Raul

78

5.2

45

Fair

Medm

XII (Com)

Pvt

N.Goa

SHop Keeper

G301

Parab

BhumikaVetal

Desa, Naik

92

5.3

58

Wheatish

Medm

M.A.(Clin.Psyc.)

Govt.

N.Goa

Clinical Psychologist

G019

Naik

Bhumipurush

Gawas

82

5.3

brownish

Medm

L.L.M.,P.G.D.P.M.

MNC

Pune

Leg.Advisr

G020

Chavan

Siddheshwar

Inamdar,Shinde

83

5.5

wheatish

Medm

B.A.,D.C.M.

MNC

Pune

Compoperatr

G307

Parab

Shantadurga

Shetgaokar, Shetye

91

5.0

47

wheatish

Medm

B.A.,D.Ed.

Govt

N.Goa

Prim. Teacher

G253

Patil

TuljaBhavani

Jadhav,Shetgaokar

92

5.3

70

Fair

Medm

M.C.A.

Pvt.

B'gaum

Self Employed

G268

Dessai

Shantadurga

Gaonkar

86

5.4

48

Fair

Slim

B.E.,M.Tech.(IT)

M.N.C.

B'lore

Sr. Software Engr.

G274

Sawant

Bhumika

Shetye

93

5.0

50

wheatish

Medm

XII, ITI(Steno)

Self

N.Goa

Coaching/Tuition

G272

Patil

Jyotiba

Sawant,Desai,Parab

89

5.3

59

Fair

Medm

M.Sc.(Chem)

Pvt.

S.Goa

Lecturer

G007

Salunke

Aryadurga

Pal

88

5.2

Wheatish

Medm

XII

G264

Gawas

Mauli

Phadte, Gaonkar

87

5.3

50

Fair

Medm

B.Com.,D.C.A.

Pvt.

S.Goa

Accts Executive

G295

Desai

Shantadurga

Sawant, Desai

89

5.3

48

Fair

Med,

B.E.(I.T.)

M.N.C.

N.Goa

Sr.S/W Engineer

G029

Korgaonkar

Saleshwar

Naik Desai

88

5.0

56

fair

Medm

M.Com.,D.Ed.

Govt

N.Goa

Prim.Teacher

G287

Raut

MahadevBhumika

Sinari

93

5.0

55

Fair

Medm

B.Com

Pvt.

N.Goa

Bank Cashier

G031

Gauns

Navdurga

86

5.2

50

wheatish

Slim

L.L.M.

Pvt

N.Goa

Advocate

G032

Shetye

Saleshwar

Shetye

80

5.3

60

wheatish

Medm

M.A.(Ecco)

Pvt

N.Gao

G033

Gaonkar

Mallikarjun

Rane, Pawar

83

5.3

55

wheatish

Slim

B.C.A.,E.M.B.A.

Self

Pune

Graph.Designr

G269

Naik

Shantadurga

Phaldesai, Bhat

90

5.2

68

Fair

Medm

M.Com

Pvt.

N.Goa

Supervisor
2nd Pg. Kindly inform us timely for correcting and updating data, to serve you better for achieving your target. Visit our

office for further help. Do inform us after your engagement. Note: G=Girls, D=Diversee, W=Widow, A=Annulled,

Code

No.

Last

Name

Kuladaivat

Maternal &

in-law relative

B'th

year

Ht.

Ft.

Wt

Kg

complexion

Overall

built

Educational

Qualification

Occu

pation

Place

Post

Held

G170

Mahale

Mauli

Naik, Gaonkar

81

5.3

Medm

M.A.Cer(IT-com)

G278

NaikParrikar

Kelbai

NaikGaonkar,Parab

90

5.2

58

Fair

Medm

M.Sc(Biotech)

PursuingPhD

Maysure

G038

Malik

Sateri

83

5.2

50

Fair

Medm

M.Sc(I.T.)

Pvt.

N.Goa

Sr. Soft.Eng.

G277

Naik

Mulvir

Parab,Sawant

92

5.2

51

Wheatish

Medm

B.E(IT)

Pvt.

M'bai

S/W Engineer

G280

Shetye

Shaleshwar

Mahale

92

5.6

50

Fair

Medm

M.Sc(Biotech)B.Ed

Govt.

N.Goa

Teacher

G258

Parab

Sateri

Naik, Parab

90

4.11

45

Fair

Slim

D.Civil Engg.

Pvt.

N.Goa

BuildingEngineer

G281

Desai

Mallikarjun

Phaldesai

91

Fair

Medm

XII(NursingCourse)

Govt

S.Goa

Staff Nurse

G288

Mahale

Mauli

Sawant

91

4.10

39

wheatish

Medm

B.Com

Govt.

N.Goa

Jr.Liabrian

G259

Gaonkar

Mahaixmi

Sawant,Gawas

91

5.4

62

Wheatish

Stout

M.Sc.(Genetic)

Self

S.Goa

Archi, Inter Dsgnr

G262

Gawade

Sateri

Sawant, Gawas

87

5.0

42

wheatish

Medm

XII

Pvt.

N.Goa

Pvt Job

G265

Sawant

Mallikarjun

Rane, Gaonkar

93

5.3

55

Fair

Medm

B.E.,M.E.(Comp)

Govt.

S.Goa

Asst.Adminir.

G048

Shitole

Khandoba

Jamdar

93

5.5

Fair

Medm

Diploma in Agri.

G282

Shetgaokar

JBhumika

Raut, Parab

90

5.3

56

Fair

Medm

B.B.A.

M.N.C.

S.Goa

H.R.Specialist

G289d

Ugvekar

Mauli

Gawas, Phadte

86

5.1

47

wheatish

Slim

XII

Pvt

N.Goa

Primary coaching

G051

Naik

Mauli

Gad

81

4.7

40

Fair

Slim

X

G308

Tolgekar

Somnath

Ghatge,Gurav

95

5.3

70

Fair

Medm

B.Ssc.(Anasthecia)

G054

Patil

Khandoba

ChavanPatil

80

5.4

60

Wheatish

Medm

M.Sc,M.Ed.

Pvt.

B'gaum

Lecturer

G055

Rane

Rameshwar

82

5.3

Fair

Medm

B.Com,MBA.(HR

Pvt.

M'bai

G056

Patil

Jyotiba

Malhari

75

5.6

Fair

Slim

XII

G292

Naik

Chamundeshw

Sawant, Parab

93

Fair

Medm

M.A.,B.Ed.

Pvt

N.Goa

Teacher

G058d

Naik

Bhagwati

Parab

74

5

56

wheatish

Medm

X

self

N.Goa

Beautician

G206

Sawant

BhairiBhavani

Prabhu, Rane

87

5.5

60

Fair

Medm

B.Com.

PvtCo

N.Goa

CustCareMngr

G232

Mane

Chaudeshwari

Gole, Patil

86

5.3

60

wheatish

Strong

B.Sc.,M.B.A.(Fin)

PvtCo

M'bai

Sr. Accountant

G198

Naik Desai

Shantadurga

Raut Desai

87

5.0

48

Fair

Medm.

B.Com.M.B.A.Mrkt

Pvt.

S.Goa

Sr.Extve.

G109A

Shetgaonkar

Satpurush

Kerkar

85

5.3

56

Wheatish

Medm

M.Sc Geology

Pvt.

S.Goa

Geologist

G283A

Gad

Kelbai

Naik, Sawant

85

5.4

80

Wheatish

Medm

B.E.,(Civil)

Self

N.Goa

ConsultingEngineer

G284

Gad

Kelbai

Naik,Sawant

90

5.3

63

Fair

Medm

M.B.,B.S.,M.D(Patho)

Govt

Mum.

Stipendiary Dr.

G211

Shetye

Mahalaxmi

Parab,

75

5

57

wheatish

Medm.

X

Self

N.Goa

Hotelier

G296

NaikGaonkar

Mallikarjun

Rane, Desai,

87

5.4

58

Fair

Medm

M.Sc.(M.Bio).M.B.A.

M.N.Co.

S.Goa

Sr. Exe. Offcer

G297

Prabhudesai

SateriBhumika

Malik, Kubal

91

5.2

45

Fair

Slim

M.A.

Pvt

N.Goa

coaching

G102

Shetdesai

Shantadurga

Gawas, Desai

89

5.4

55

Wheatish

Medm

M,Com

M.N.Co

N.Goa

Accountant

G299

Patil

Jyotiba

Desai,Mane,Chavhan

90

5.3

55

Fair

Medm

B.E.(Comp)

M.N.Co

B'lore

Sr. S/W Engineer
3rd Pg. Kindly inform us timely for correcting and updating data, to serve you better for achieving your target. Visit ooffice for further help. Do inform us after your engagement. Note: G=Girls, D=Diversee, W=Widow, A=Annulled,

Code

No.

Last

Name

Kuladaivat

Maternal &

in-lawRelative

B'th

year

Ht.

Ft.

Wt

Kg

complex

ion

Overall

built

Educational

Qualification

Occu

pation

Place

Post

Held

G217

Desai

Shantadurga

Desai

89

5.4

54

Fair

Medm.

B.E.(I.T.)

Pvt

B'lore

S/W Engineer

G190

Kolhapurkar

Mahalaxmi

Desai, Parab

86

5.4

55

Fair

Medm.

B.Com.CompDip

Govt.

S.Goa

Investigator

G166

Desai

Shantadurga

Naik Gaonkar

94

5.4

52

Fair

Medm

B.E.(ETC),PGDM.

Student

Pune

G291

Naik

85

5

88

Fair

Strong

B.Com

Pvt.

M'bai

Accounts Clerk

G309

Naik Rane

Mauli

Phadte,Parsekar

95

5.5

43

Fair

Slim

B.E.(Civ)

S.Govt

N.Goa

Asst Mngr (Civ)

G252

KalangutkarD's

Shantadurga

Naik, Desai

86

4.11

55

wheatish

Medm

M.D.(Ayur)

Self

S'wadi

Own consultancy

G236

Naique Desai

Mallikarjun

Faldesa,N.Gaokar

85

5.4

52

Fair

Medm.

M.S.M.C.H.(P.Sur)

Govt.

B'lore

Surgeon

G300

Naik Gaonkar

Mallikarjun

Rane, Desai

95

4.10

48

fair

Medm

B.Com.M.B.A.(Fin)

Pvt.

N.Goa

Sr. Officer

G255

Pawar

Mahadeo

Sawant,

84

5.2

55

wheatish

Medm

X

Pvt

N.Goa

Shopkeeper

G219

Mhadeshri

Mahalaxmi

Shetgaonkar

89

Fair

Medm

B.Com.

Self

N.Goa

Own business

G237

SawantDesai

Mallikarjun

Rane, Kadam

92

5.0

50

wheatish

Medm.

Dip.Comp.Engg.

Govt.

S.Goa

I.T.Instructor

G214

Ugvekar

Mauli

Naik,Shetye

78

5.4

50

wheatish

Medm.

B.A.,M.A.(P-1)

S.Govt.

N.Goa

Steno.

G210w

Sunita

Morjai

Shetgaokar

76

5

45

Brownish

Medm.

X

Pvt.

Gulf

Salesgirl

G231

Rane

SateriGiroba

Salvi

85

5.3

Fair

Medm

B.E.(E.T.C), D.B.A.

M.N.Co

Pune

Data Base Engr.

G099

Bhagat

Shetshirodkar

88

4.8

Fair

Medm

M.A.

Pvt.

Assistant

G100

Patil

Jejuri

Gunjal

85

5.5

B.A.

G238

Dessai

ShrDamodar

Surve, N.Gaokar

88

5.3

56

Medm.

B.E.(E.T.C.)

M.N.C.

Pune

Technology Analyst

G105

Desai

Kalynpurush

Naik

84

5.1

Fair

Medm

B.Com,M.A.

Pvt.

S.Goa

Lecturer

G298d

Raikar

Kamaxi

Karpe

85

5.3

58

wheatish

Medm

B.E.(I.T.)

Govt.

N.Goa

Tech. Analyst

G302

Shetkar

Mahalaxmi

Pal,Gawde,Gaokar

92

5.5

48

wheatish

Medm.

B.E.(Electronics)

M.N.C.

Pune

Quality Analyst

G303

Naik

Mauli

Sawant, Gaonkar

94

5.3

52

Fair

Medm

B.Com.M.B.A.(HR)

M.N.Co.

Panaji

H.R.

G306

Parab

Mulavir

Naik

91

5.3

51

Fair

Slim

M.Sc.

Pvt.

N.Goa

Qly.Contr.Officer

G305

VirnodkarShetye

Rawalnath

Thakur, Parab

91

5.3

52

Fair

Medm

B.Sc.,B.Ed.

Pvt

N.Goa

H.Sxhool teacher
4th Pg. Kindly inform us timely for correcting and updating data, to serve you better for achieving your target. Visit our

office for further help. Do inform us after your engagement. Note: G=Girls, D=Diversee, W=Widow, A=Annulled,


Code

No.

Last

Name

Kuladaivat

Maternal and

in-law relatives

B'th

year

Ht.

Ft.

Wt

Kg

complexion

Overall

built

Educational

Qualification

Occu

pation

Place

Post

Held

G108

Shetgaokar

Satpurush

Kerkar

87

5

50

wheatish

slim

M.Sc.(Chem.)

Pvt.

S.Goa

Qly. cont. chemist

G110

Parab

Mulveer

Parab

89

fair

medm

B.E.(I.T.)

Pvt

Pune

S/W Engr.

G240

Malik

Sateri

Parab, Desai

91

5.0

48

wheatish

Medm.

B.H.M.S.

Govt.

N.Goa

Medical Officer

G241

Desai

Khandoba

Shirole

89

5.3

65

Brounish

Medm

MA(Eco)SET,NET,Topper

Pvt

N.Goa

Asst.Professor

G242

Belawade

Mahadev

Kapse

83

5.2

52

Fair

Medm

B.Com

Pvt

Hubli

Nationalize Bank Offcr

G244

Gaonkar

Siddheshwar

91

5.3

65

wheatish

Medm

LLB

Pvt

N.Goa

Practicing Lawyer

G180

Sawant

Bhvani

Gawas,Naik.Parab

87

5.4

50

wheatish

Medm

MA(Psyc),MBA(mrkt)

intern.

N.Goa

Trainee

G127

Palav

Sateri

Desai

87

5.3

55

wheatish

medm

B.A.

Pvt.

N.Goa

Clerk

G131

Sherlekar

Sateri

Parab, Ghogle

82

5.3

55

fair

Medm

B.E.(Electr.)

Pvt.

M'bai

Data Analyst
1ST Lists of Boys chosen by Girls. Boys can search their Nos.in wider columns to find girls interested in them in corresponding left side columns and if they like, they can contact us to see their photos, phones for further talk.

Girls

Code numbers of boys chosen by girls interested

Girls

Code numbers of boys chosen by girls interested

G244

B541, B198, B421, B503

G262

B198, B127, B333, B490


G247

B251, B002, B364

G307

B547, B546, B521, B440, B518, B503, B473, B566, B436, B544

G056

B126, B106, B048, B024,

G171

B020, B127, B289

G257

B329, B409, B198

G253

B432, B426, B137, B366, B460

G199

B039, B445, B410, B172,

G267

B486

G232

B076

G102

B538, B526, B251, B259, B338, B443, B161, B428, B410, B020

G272

B269,B461, B490, B434, B137

G278

B449

G288

B269, B421, B440, B441, B446, B449, B479, B486, B490, B510

G110

B137

G285

B441, B386, B428, B483, B503, B364,

G305

B556, B269, B441, B503, B559

G019

B375, B076,

G029

B298, B269

G281

B440, B441

G251

B428, B527

G303

B527, B542, B559

G010

B350, B338, B404,

G249

B318, B428,


G020

B104, B073, B033, B020

G180

B386, B362, B350

G031

B097, B417

G170

B362

G206

B172, B003

G236

B002, B076, B350, B362,

G238

B386, B400, B375, B362

G231

B375, B350, B097, B362

G013

B103, B024, B106, B044


G127

B473, B506, B441, B406, B453, B471, B484, B546, B550,

G099

B039,

G241

B039, B089, B251, B375, B395

G-019

B076, B251

G237

B020


G199

B039, , B445

G190

B020, B041, B055, B267, B284,
1ST Lists of Boys chosen by Girls. Boys can search their Nos.in wider columns to find girls interested in them in corresponding left side columns and if they like, they can contact us to see their photos, phones for further talk.

Girls

Code numbers of boys chosen by girls interested

Girls

Code numbers of boys chosen by girls interested

G262

B198, B127, B333, B490


G247

B251, B002, B364

G056

B126, B106, B048, B024,

G171

B020, B127, B289

G257

B329, B409, B198

G253

B432, B426, B137, B366, B460

G199

B039, B445, B410, B172,

G267

B486

G232

B076

G272

B269,B461, B490, B434, B137

G278

B449

G288

B269, B421, B440, B441, B446, B449, B479, B486, B490, B510

G110

B137

G285

B441, B386, B428, B483, B503, B364,

G019

B375, B076,

G029

B298, B269

G281

B440, B441

G010

B350, B338, B404,

G249

B318, B428,


G020

B104, B073, B033, B020

G180

B386, B362, B350

G031

B097, B417

G170

B362

G206

B172, B003

G236

B002, B076, B350, B362,

G238

B386, B400, B375, B362

G231

B375, B350, B097, B362

G013

B103, B024, B106, B044


G127

B473, B506, B441, B406

G099

B039,

G241

B039, B089, B251, B375

G-019

B076, B251

G237

B020


G199

B039, , B445

G190

B020, B041, B055, B267, B284,